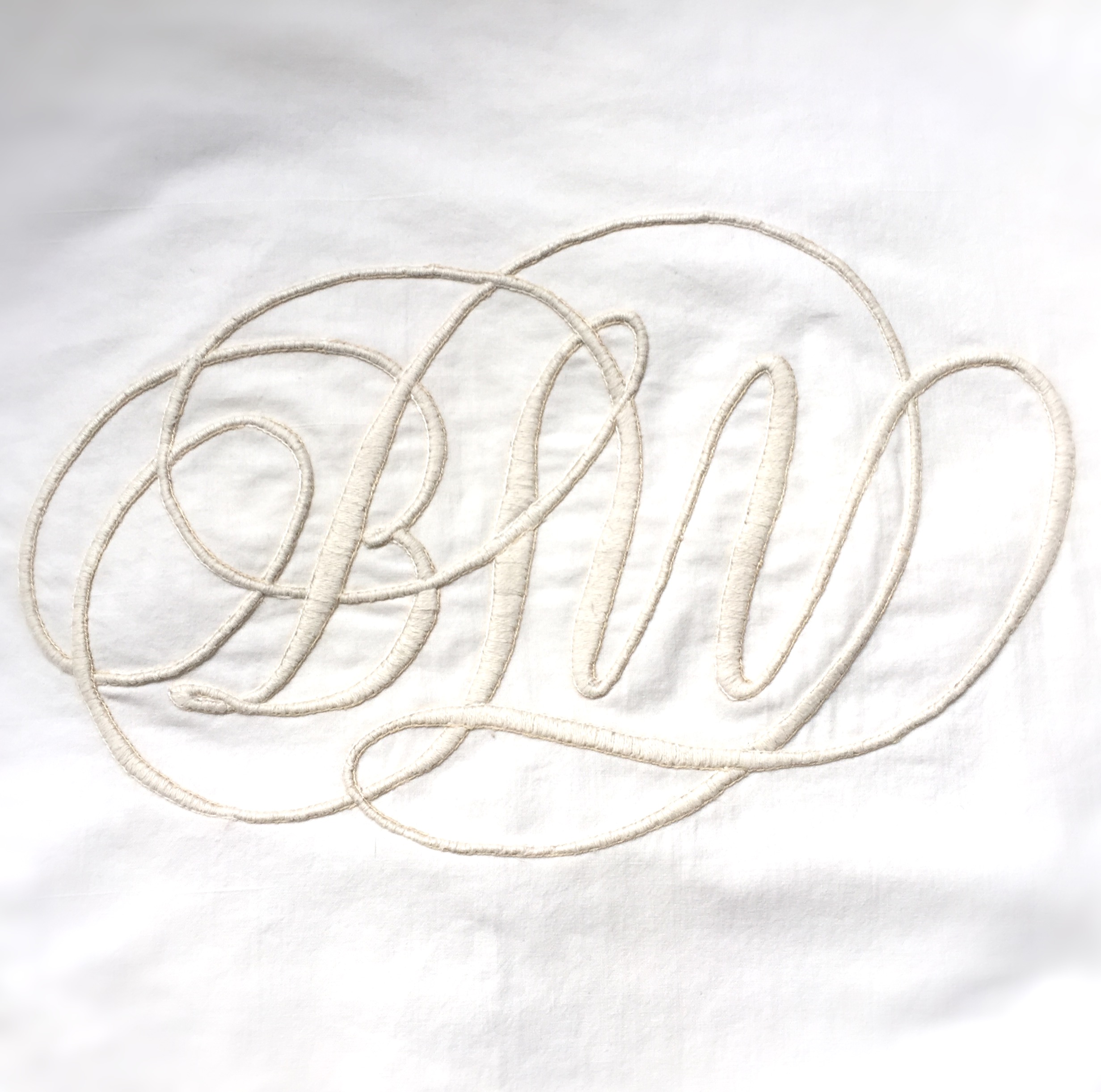 Shop
Monogrammed linen
To order only, from
Commission your own unique family heirlooms, with typographic hand embroidery, and hand embroidered monograms.
Designed to your specifications, and hand embroidered in silk or cotton, this makes a stunning addition to any home on antique linen, silk, or cotton.
Commissions can be made on your own items, such as bed linens, or can be created to order to suit your needs - Prices from £80. All work is done entirely by hand using traditional methods.
Each Si Je Veux item is a unique one-of-a-kind piece, hand embroidered and entirely handmade in Richmond upon Thames, England, with great British materials.
All commissioned work is presented in a hand crafted Si Je Veux storage box and carefully wrapped to ensure its safety during delivery.
Delivery within the mainland Uk is free of charge, registered and insured. Overseas delivery is registered and insured - Prices on demand.