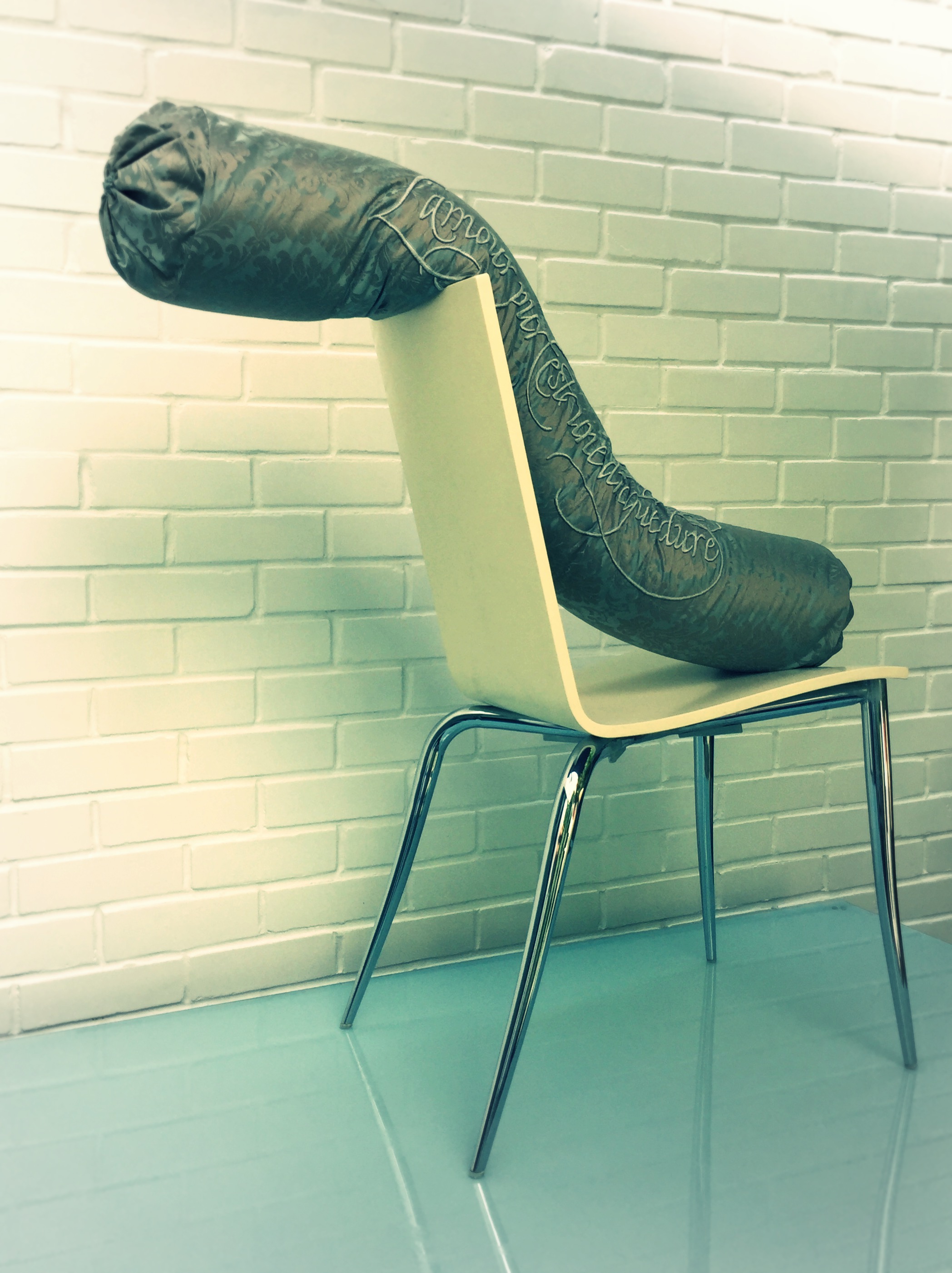 Shop
'L'amour pure...'
Silk hand embroidered
bolster | traversin
'L'amour pure...' hand-embroidered duck egg and caramel coloured Jacquard silk bolster/traversin.
Fabric: 100% silk Jacquard
Thread: 100% pure silk
Dimensions:
Length: 120cm
Width: 30cm
Lets play horsey with this silk bolster. Entirely unique and entirely hand made - this bolster is created with beautiful duck egg and caramel coloured Jacquard silk, and hand embroidered with a French phrase.
"L'amour pur est une drogue dure"
(Pure love is a hard drug)
Soft and luxurious, this 100% silk fabric is gently caressing to the skin. The flagrant impudence of the hand embroidered words is mildly tempered by fine pure silk thread.
Filled to a hard yet yielding firmness with organic buckwheat hulls and lavender. Not only does it look good, but it smells good too. Just give it a good squeeze and awake the delicate fragrance within.
The 'L'Amour pur...' Silk bolster is presented in a hand crafted Si Je Veux storage bag and carefully wrapped to ensure its safety during delivery.
Each Si Je Veux item is a unique one-of-a-kind piece, hand embroidered and entirely handmade in Richmond upon Thames, England, with great British materials.
Delivery within the mainland Uk is free of charge, registered and insured. Overseas delivery is registered and insured - Prices on demand.