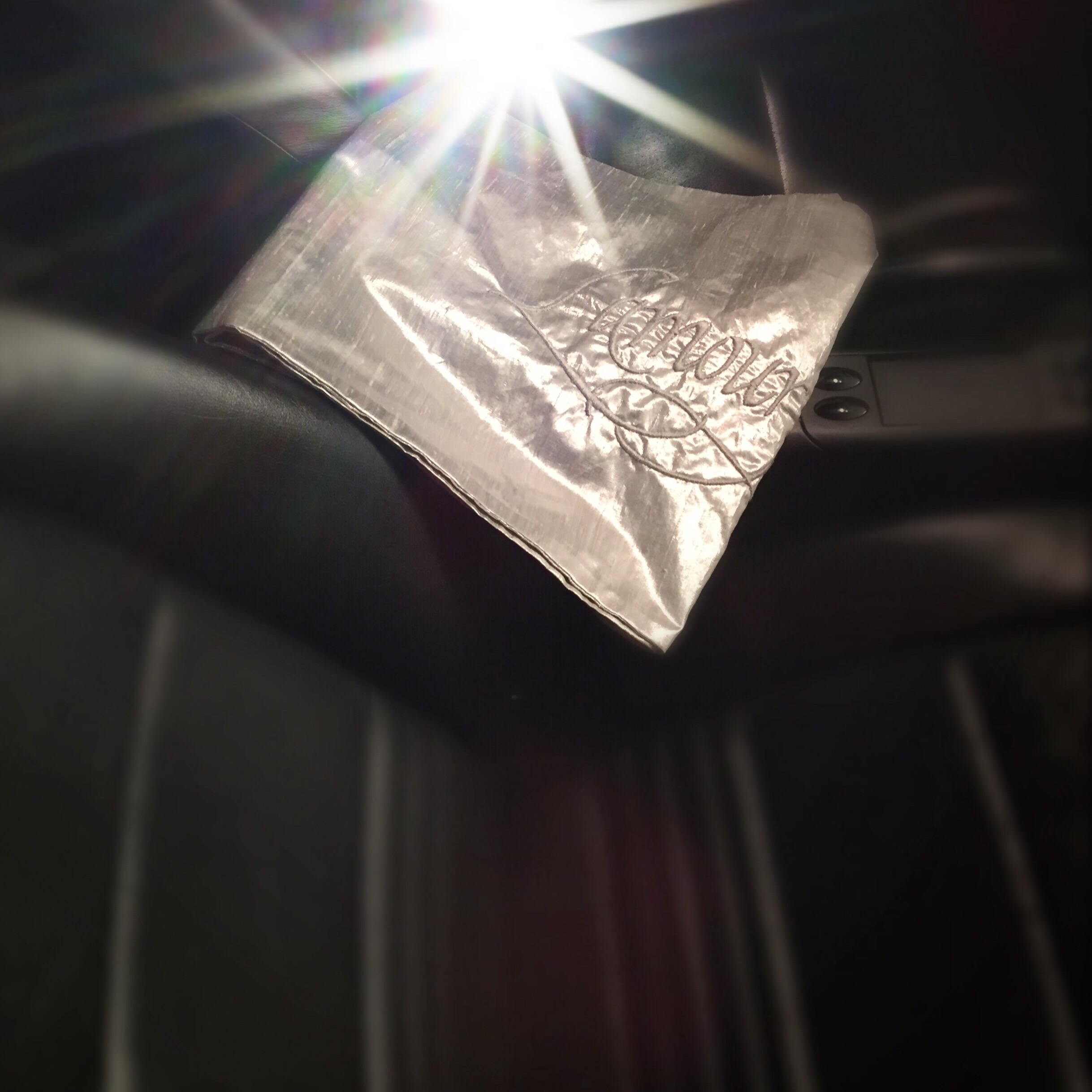 Shop
'L' Amour Pur...' Silver Silk
Hand Embroidered Scarf
More than unique: The one and only Si Je Veux silver silk scarf, hand embroidered with pure silk thread from a Scottish mill.
Dimensions:
Length: 200cm
Width: 40cm
Just over 2m in length, this scarf is not for the faint of heart. Made entirely with satin stitch, it requires three weeks of intensive and very precise typographic hand embroidery.
Hand embroidered with the phrase:
"L'amour pur est une drogue dure"
(Pure love is a hard drug)
Each Si Je Veux item is a unique one-of-a-kind piece, hand embroidered and entirely handmade in Richmond upon Thames, England, with great British materials.
Like liquid silver, this scintillating hand embroidered silk scarf will pour itself round you, tempting you out into the dark winter party nights. It lights the way, its hand embroidered words, in fine Scottish silk thread, daring you to love every pure moment.
Inspired by sleek sports cars, effervescent evenings, and black velvet nights.
The 'L'Amour pur... Silver Silk Scarf is presented in a hand crafted Si Je Veux storage box and carefully wrapped to ensure its safety during delivery.
Delivery within the mainland Uk is free of charge, registered and insured. Overseas delivery is registered and insured - Prices on demand.