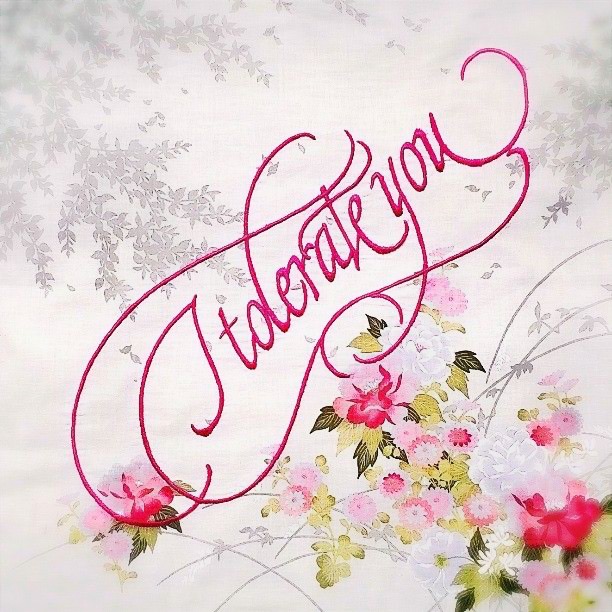 Shop
'I tolerate you'
hand embroidered
square
Those three little words everyone wants to hear...
'I tolerate you' is a small square scarf which can be worn around the neck, or deftly flopped into a jacket pocket for a dash of colour.
Printed with flowers and grey foliage, this cotton square is hand embroidered with bright magenta cotton thread.
Each Si Je Veux item is a unique one-of-a-kind piece, hand embroidered and entirely handmade in Richmond upon Thames, England, with great British materials.
Enjoy a little frisson of delight each time you venture into your wardrobe. It's not for the faint of heart, or your maiden aunt. These dark beauties are made to raise an eyebrow, and a titter or two.
In a delicious ebony black, it will work wonders in the darkest recesses of your closet, or undies drawer. Filled with heady Provencal lavender.
The 'I tolerate you' cotton square is carefully wrapped to ensure its safety during delivery. Gift wrapping service available upon request.
Delivery within the mainland Uk is free of charge, registered and insured. Overseas delivery is registered and insured - Prices on demand.